Business Opportunity
As soon as you obtain an Enagic Machine, you become an independent distributor. There is a Basic 8-Point Commission Structure. There are 6 ranks (1A-6A), all ranks have 8 points to pay.There is a compensation plan for each distributor through direct sale, indirect sale, override commission, educational allowance, and so on.
In order for you to advance in rank, you and/or your team need to accumulate a specific number of sales. A distributor can advance directly from 1A (must have 2 direct sales) to any other rank when the accumulated sales volume meets the stated requirements.
For example, this is the Basic 8 Point Commission Structure pays through 8 points within 8 levels if the unit is getting sold in US and product is Leveluk SD501: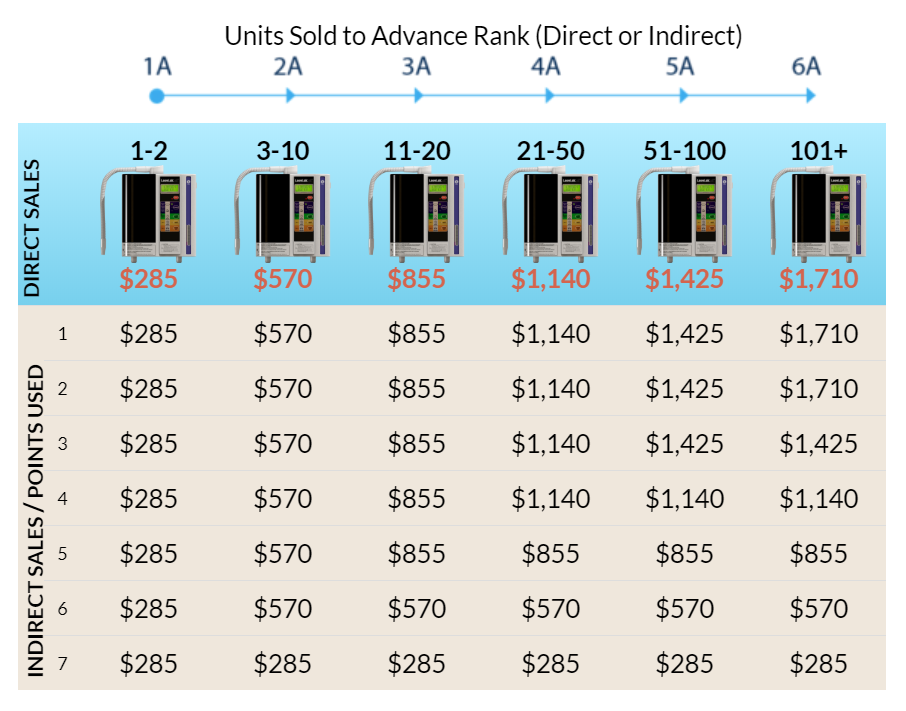 The more direct sales and indirect sales you and your team has, it will get accumulated and that becomes your total earnings. There is fantastic compensation for 6A, which you become when you and your team total sales reach to 100 sales. And then when your team members reach 6A and you help others in your team to reach 6A then you become 6A2, 6A2-2 and so on.
Additional income comes through Educational Allowance, 6A Step-up Award. 6A Title incentive. which includes:
6A : $3000.00
6A2: $6000.00
6A2-2: $12000.00
6A2-3:$25000.00
6A2-4:$50000.00
6A2-5:$100000.00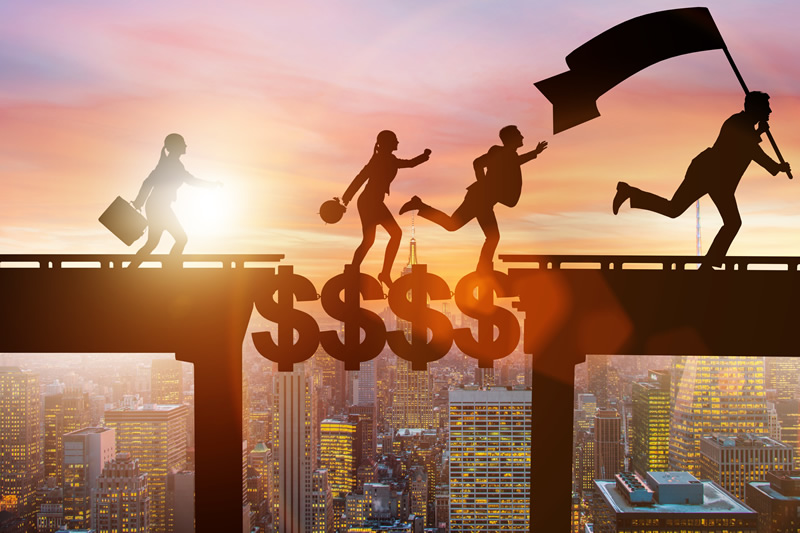 6A 8 Level Group incentive (monthly)
The incentive per 8 Level Group sale paid as follows:
Your monthly total 8Pt sales are 1* or more = $20 per unit ($22, if you are 6A2)
The $40 multiplier is applied to the number of your Open Volume Sales. When ten or more Open Sales are accumulated, $30 will be added to each Open Sales.
6A 8 Level Group Incentive (quarterly)
The incentive per 8 Level Group sale paid as follows:
Your quarterly total 8Pt sales are 3* or more = $14 per unit.
Rank incentive 6A2:$1000, 6A2-2:$2000
Line bonus
6A Group Sale Award
The award amount is calculated depending on how many total group sales your 6A group made, and also how many direct sales you made each month. This Award will be paid for the next six months after you become a 6A.